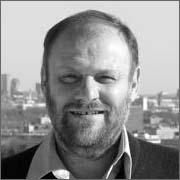 mburstein at sift dot net
Ph.D., Computer Science/Artificial Intelligence, Yale University, 1984
M.S., Computer Science, Yale University, 1979
B.S., Mathematics, Massachusetts Institute of Technology, 1976
Elected associate member of Sigma Xi, The Scientific Research Society of North America (MIT Chapter), 1976
Dr. Burstein's research interests include reflective multi-strategy learning, especially for planning and action, mixed-initiative approaches to planning and scheduling and associated techniques for explanation in decision-making, mixed-initiative control of software agent organizations. His early work was on cognitive models of plausible or analogical reasoning and learning. He has published over 70 papers, articles and book chapters. He was a founding member of the Cognitive Science Society.
From 2006-2010, Dr. Burstein was Principal Investigator on the DARPA Integrated Learning Program's POIROT project, where he is coordinating the efforts of fourteen university and industrial research teams to develop a system that can learn hierarchical task procedures or 'workflows' from observations of semantic web service traces.
Previously, Dr. Burstein was a founding member of the OWL-S Coalition, a group of researchers from across the country that worked together to develop OWL-S (OWL for Services), a semantic web ontology and methodology for dynamic utilization of web services. He designed many key aspects of the OWL-S model.
Dr. Burstein also co-chaired and was the primary organizer of the Semantic Web Service Initiative's Architecture Committee (SWSA), an international group of researchers within the Semantic Web Services Initiative (SWSI) that was chartered to develop an architectural model for web services that can dynamically interoperate with software clients based on published semantic representations of their functionality. He was primary author and editor of the committee report.
Over the years, Dr. Burstein has been the Principal Investigator on many multi-organization projects supported by DARPA programs, and authored articles on:
OWL-S and Semantic Web Services
Ontology Translation
Mixed-Initiative Planning and Coordination of Agents
Planning and Scheduling Tools
Knowledge Acquisition and Knowledge Representation
Plausible, Analogical and Case-based Reasoning
Natural Language Processing and Semantic Memory Modeling
Dr. Burstein's publications can be found at: http://www.bursteins.net/mark/index.html