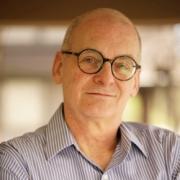 B.S., Computer Science, University of Minnesota, 1986. (Additional 40 graduate credits)
B.A., Psychology, with High Honors, University of California, 1979
Mr. Funk is a founding member of SIFT's staff. He has led or been integral to projects in various forms of information management including SIFT's DARPA's Deep Green Commander's Associate effort, Agile Information Control Environment program, Extremely Low Attentional Demand Information System, and efforts for Army, AF and Navy customers ranging from UAV supervisory control to agent etiquette research.
Prior to joining SIFT, Mr. Funk was a Senior Principal Research Scientist at Honeywell's corporate Technology Center. In his role there, he led efforts in human machine interface design and implementation including part-task trainers for glide bomb units, man-portable Small Unit Ops, petrochemical plant control consoles, flight line maintenance and diagnostic aids, and in-flight diagnostic software. In addition, he has participated in teams including Autonomous Land Vehicle, Rotorcraft Pilot's Associate (RPA) Cockpit Information Manager (CIM), B777 Central Maintenance Computer, Markov-based path planning, topological reasoning, and CIM model capture. He has previously been cleared TS/SCI.
Mr. Funk has authored or co-authored over 30 papers in the field of human-centered system design. Relevant examples may be found in the references.
Mr. Funk has US and international hardware patents and patents pending on related information management products.